See back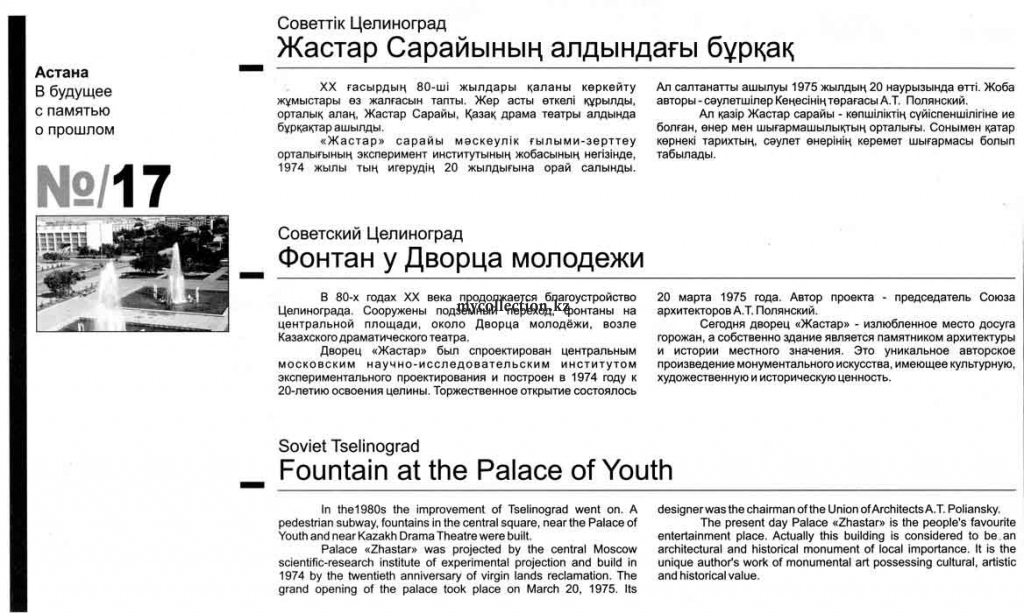 Tselinograd Fountain at the Palace of Youth
In the 1980s the improvement of Tselinograd went on. A pedestrian subway, fountains in the central square, near the Palace of Youth and near Kazakh Drama Theatre were built.

Palace «Zhastar» was projected by the central Moscow scientific-research institute of expenmental projection and build in 1974 by the twentieth anniversary of virgin lands reclamation. The grand opening of the palace took place on March 20. 1975. Its designer was the chairman of the Union of Architects AT. Poliansky.

The present day Palace «Zhastar» is the people's favourite entertainment place. Actually this building is considered to be an architectural and historical monument of local importance. It is the unique author's work of monumental art possessing cultural, artistic and historical value.
Keywords

Albums

Visits

820

Rating score

4.72

(7 rates)